Office & Commercial Sanitization
COVID-19 has revolutionized how we think of cleanliness, and Green Group is here to meet that standard. Advance your operation's cleaning protocol with our sanitization service. Although most of our regular cleaning products combat bacteria and germs, this service lets our clients choose specific products and brands of EPA-registered disinfectants.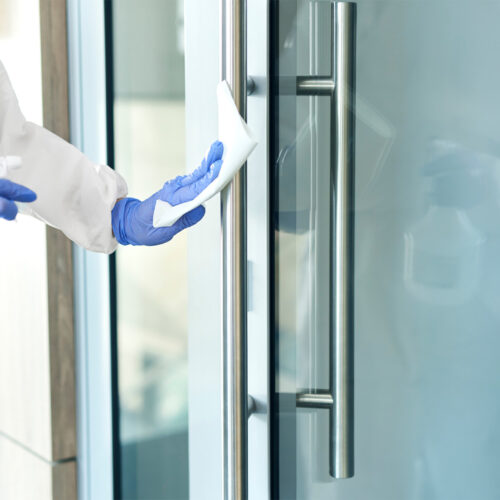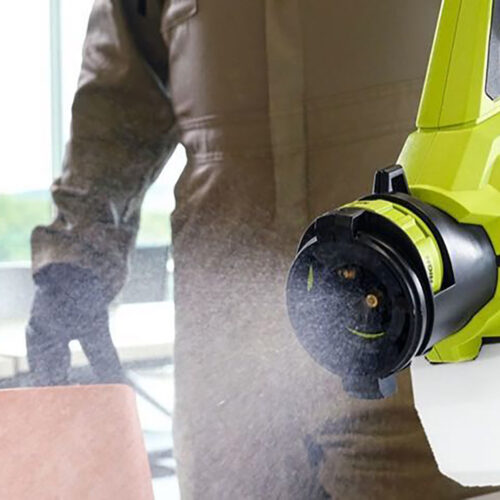 Office & Commercial Sanitization in Los Angeles (Enhanced Santization)
Industries that need this service the most:
Retail Stores & Offices
Educational Facilities
Gym & Training Centers
Hotel & Hospitality
Disinfecting high-touch surfaces
Think about how much foot traffic goes throughout your operations. Now think about how bacteria transfers from someone's phone, door handles, intercoms, keyboards, keys, and more. Regularly disinfecting keeps a healthy environment for your employees and customers to continue to work and shop. 
Electrostatic spraying to help combat COVID-19 and other viruses
Green Group's disinfecting procedure includes utilizing an electrostatic spray with EPA-approved disinfectants. This technology is the most effective equipment to help combat viruses; hospital staff and labs use similar equipment in their operations. 
An electrostatic sprayer is a device that works by applying a small electrical charge to aerosols when passing through the nozzle. These charged droplets adhere easier and stick to environmental surfaces.
Per CDC recommendation, we only use this equipment in the following environments; 
Disinfectants EPA approved to be used with an electrostatic sprayer
Rooms that are not occupied and will not be occupied for an additional 3 hours
Properly ventilated rooms 
Contact Green Group Services Today
We're always glad to talk to folks about how we can provide janitorial solutions. For a free estimate or to learn more, you can reach us through the contact from.
Check for service availability in your area
Studio City
North Hollywood
Toluca Lake
Sherman Oaks
Van Nuys
Encino
Culver City
Hollywood
Los Feliz
Downtown Los Angeles
Mid City
Century City
West Los Angeles
Mar Vista
Beverlywood
Valley Village
Lake Balboa
Palms
Pico – Robertson
Miracle Mile
Wilshire Center
La Brea
Universal City
Melrose
Carthay Circle
Greater Wilshire / Hancock Park
Glendale
Silver Lake