Are you and your company prepared for a busy rental season? Here's a free downloadable checklist on what procedures you should be taking while a tenant is moving out of your rental property.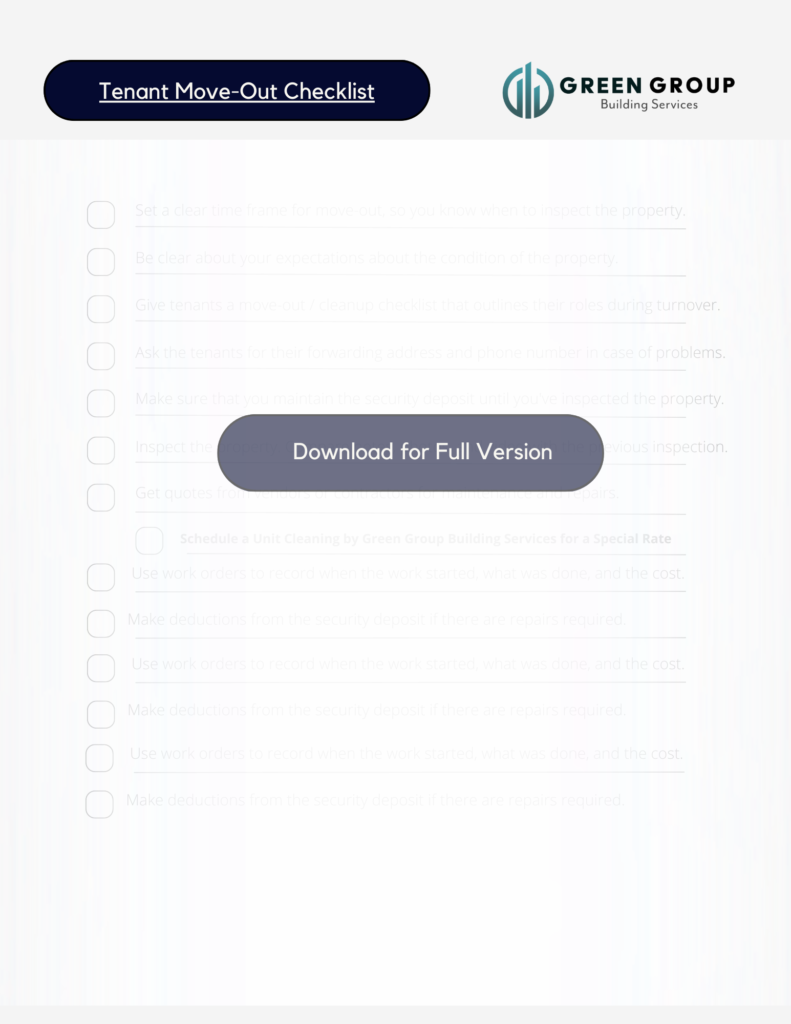 Rental season is a busy time, and you need to make sure you've covered all of your bases before your tenants move out and new tenants move in. This not only ensures that your properties are in good condition, it also allows you to start off on the right foot with your new tenants.
Check your tenants first. Make sure that you document reference and credit checks to do your due diligence in choosing the right tenants for your property.
Make sure that you've completed the property inspection, maintenance, and repair process above. Have the new tenants examine the property to ensure that any defects are noted.
Go over property rules and restrictions with the tenants, so that they're clear regarding what is and is not allowed. You can also include this in a tenant welcome package.
Get address, phone, and financial information from the tenants, so that you can set up payment.
Make sure that you get a security deposit and that you clarify with the tenants what is covered by you and what will be charged to the deposit.
Let this checklist help you guide your own procedures.